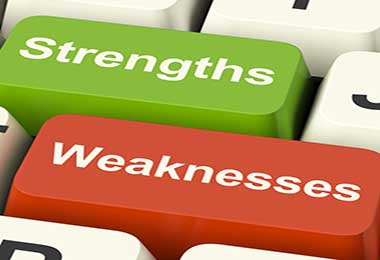 Hallie was honored to be featured in a recent FlexJobs article about how to talk about your strengths in a job interview. As a follow up to this article, we wanted to share some additional tips with you.
Learn to articulate your strengths. To be able to talk about your strengths in a job interview, you have to know what your strengths are. More than that, in order to sell yourself in an interview, you also need to be able to speak about them articulately. Provide examples of how you leverage them and how that has produced results for you in past jobs, and explain to them how they would be valuable in the job you are interviewing for as well. Don't assume your interviewer will put 2 and 2 together, you have to be able to lay it out for them during the interview. Help them understand how those strengths would positively impact their bottom line.
Know your unique strengths. Also, you need to be able to explain to them how your unique combination of strengths make you stand out from other candidates. For example, if you're an interior designer with experience as well in construction because of a job you had right out of college, that can be a unique set of strengths not everyone brings to the table.
Tell stories to make an impact. Make sure you have a story from past experience about each of your strengths to use in your interview to illustrate that you have that strength. Don't just tell them, show them using a story about how it was used, and the positive impact it had at your last job.
Strengths aren't everything. Remember that it's also important to keep in mind that the things that job recruiters really look for are soft skills. This includes being a team player, being committed to personal and professional development, having a positive attitude, and being interested in learning. They can see on your resume your accomplishments and whether you know how to use certain computer programs. And they can always provide you with training, but they can't teach you how to be a team player or how to be positive.  Those are critical as well, and strengths or personality traits that can make you stand out from the crowd.
Need help with your career?
Certified Career Coach Hallie Crawford and her team of coaches specialize in helping professionals identify their ideal career path, navigate their transition and nurture their career. To schedule a complimentary consultation and find out more about the career coaches at HallieCrawford.com visit our website: http://www.createyourcareerpath.com.