A Team of Experts at Your Service
What do people think when they see your resume and LinkedIn profile? Do you have a branded banner, a search engine optimized (SEO) header, and an optimized About section?
Updating your LinkedIn profile and resume takes time, and if you're ready to take your career to the next level you can't afford to use a template resume that you copy and paste into LinkedIn. You have an amazing skill set to offer, and we can help update your materials to showcase what you bring to the table in a way that stands out. 
Your materials are the FIRST impression you give to prospective employers, recruiters, and networking contacts. With so much competition out there, it is imperative that these key elements stand out from the crowd.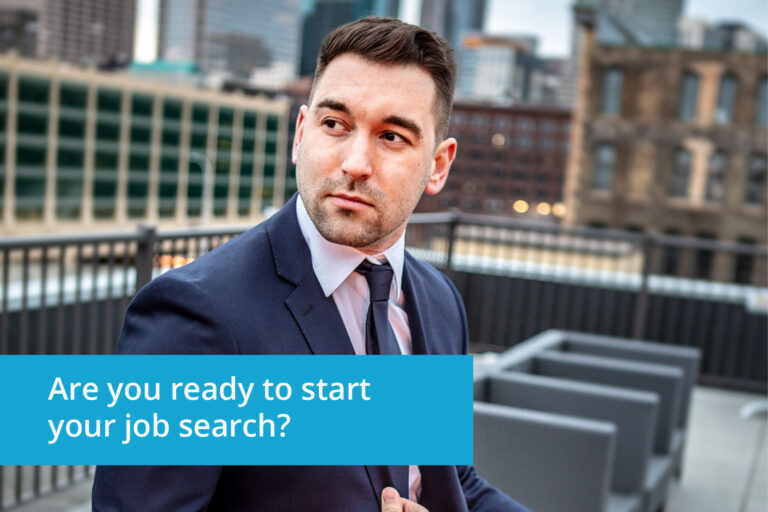 Invest in yourself by hiring a team of experts to work for you to update your materials. This investment can provide decades of benefits for you and your career.
Achieve Your Career Goals
Our experts know how to create unique materials that stand out to recruiters, impress your network, and build your brand.
There are 2 ways to work with us on your materials...
Option #1 - "Silver Platter" -
Your Materials Handed to You
Complete our comprehensive questionnaire. First draft of your new resume or LinkedIn profile will be delivered to you within 3-5 business days. We work with you until your materials are complete to your satisfaction.  ($100 Rush Fee if you need your materials within 24 hours.)
Resume & LinkedIn Package
Your complete marketing package and best value. Details above. Includes all features of the packages to the right.
A resume customized to your experience, brand, and goals. You will receive a contemporary format, Search Engine Optimized document that will get past the ATS scanners.
What's Included
Questionnaire to gather the necessary information to complete your resume
Draft branded resume formatted and optimized to get through the ATS Scanners within 5 days
Final resume in Word and PDF format
Cover letter template
Calls will be conducted if needed and changes will be made until you are satisfied with your documents.
A profile customized to your experience, brand, and goals.  Your profile content will be delivered in a Word document and the content will be Search Engine Optimized. 
What's Included
Questionnaire to gather the necessary information to update your profile
Custom Banner: Image and branded text for your profile banner
SEO Header: Search Engine Optimized and branded text for your "title" under your headshot
Customized "About" Section. Branded and keyword-optimized content summarizing your value proposition
SEO "Skills" Section. This section matters to employers and recruiters!
Activated Settings. Document on how to update your settings
Customized "Experience" Section highlighting the most relevant and critical accomplishments to help you with your job search and/or personal branding purposes
Option #2 - "Collaborative Review" -
Work With a Coach to Update Your Materials Together
Includes all features of the resume and LinkedIn review packages to the right. 
Break your one-hour session into two 30-minute sessions.
Review your resume with a coach in a 30-minute live call.
Includes resume templates you can use to update your materials in advance of your call to maximize your time!
Review your profile with a coach in a 30-minute live call.
Includes our LinkedIn Guide you can use to update your profile in advance of your call to maximize your time!
Our resume templates look contemporary and stand out, PLUS get you past the ATS scanners. 3 resume templates are included.
20-page guide on how to set up/update, SEO, brand, and leverage your profile for job searching and networking. Includes example profiles.
SEO & Branded LinkedIn Banner
A customized, branded LinkedIn banner for your brand and goals, and SEO (Search Engine Optimization) of your entire profile.
"Wow! I love the look and feel of my new resume. I received 2 hits within 15 minutes of posting it! Thank you soooooo much for helping me land the job of my dreams…"
"I felt like my resume was being tailored-made and designed with time and patience. I appreciate the fact that the service was not generic."
"I am pleased to recommend your services, as a high quality professional who takes pride in providing superior work for your clients. You had a very smooth process which enabled me to think through what I needed for my LinkedIn profile. You made content suggestions and tailored the messaging for me, highlighting key phrases and words. You had high attention to detail and met every deadline. I plan to stay in contact with you and utilize your services as needed."
"105% satisfied with both [resume and cover letter.]"
"Amazing! She has done a resume for every member of our family."
"Your advice led me to where I am today…This is the job I've been looking for my entire career!"
*Our packages include a $7 processing fee.