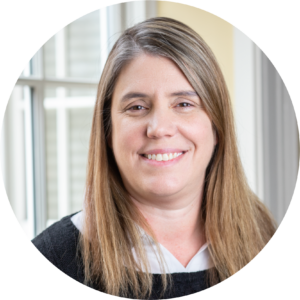 Education and Training
M.N.S. and B.S. from Southeast Missouri State University
Certified Life Coach (Career Coaching Emphasis)
Transformation Academy (Accredited by Continuing Professional Development Standards Agency)
7 Habits of Highly Successful People
Emotional Intelligence for Supervisors
Tiffani Martin
Certified Career Coach
With over 10 years of experience in human resources and career counseling, Tiffani views the dreaded "career shift' as a positive choice, one that will ultimately bring more fulfillment and a greater sense of achievement to those who pursue it. When she made her own shift years ago, it took effort but she persevered. Today, Tiffani knows that if she hadn't been faced with the unpleasant realization that her career wasn't going where she wanted it to, she might never have found her true calling as a career coach.
Tiffani has a bachelor's and master's degrees from Southeast Missouri State University. Her work in the public sector (government) and in higher education as a career advisor, coupled with her experience in human resources enables her to bring a clear understanding of the inner workings of many industries to her role at Create Your Career Path. Her connection to science remains strong and provides a an additional advantage to clients in fields such as engineering, medicine, research, conservation, and technology.
Tiffani's coaching style is a unique combination of a holistic and "big picture" approach to counseling. She encourages her clients to explore their past and present work experiences in order to help guide them to their future. This big picture approach ensures that the client addresses every challenge they face, and Tiffani makes effective use of her personal experience, knowledge, and compassionate nature to help her clients take a step back to allow them to broaden their focus.
Tiffani also strives to coach the entire person, not just a small part. Changing careers is about so much more than just acquiring a new job title. There are many aspects of the process that affect various parts of a client's life in both positive and negative ways. Tiffani provides support where it's needed, even if that doesn't fall into the traditional scope of "career coaching."
Tiffani is a huge advocate for the use of the Strengthsfinder assessment, and Holland's six personality types as they relate to the work environment to help clients discover their true career path. She guides her clients through this discovery process to aid them in better understanding their wants and needs in the workplace.
Fun Facts About Tiffani
Tiffani has 2 craft rooms in her home in Columbia, Missouri. She is an avid crafter and is always trying new projects in her spare time.
She has two children and several furry children as well.
Prior to the pandemic, Tiffani was well known throughout her circle of friends as the party planner of the group. She has hosted yearly Halloween parties that require 2-3 months of advance preparation. Each party was themed and included handmade decorations, a carefully planned menu, and original games and activities for the kids. She brings this great sense of humor, ability to manage projects incredibly effectively, and detail oriented personality to her coaching.
"I believe that Tiffani Martin definitely made a substantial contribution to my career goals. I came into our sessions rather reticent about pursuing my ideal career path and feeling uncertain about how "reasonable" the idea of it may be. After taking sessions with Tiffani, bouncing ideas off her, and brainstorming, it became obvious that my doubts were unfounded. She was able to add a voice of reason and a touch of "you got this!" It made a big difference in how realistic I felt my goals were. And the fact that she herself has been through a career transition gave her some insight that helped me model some of the actions she took to make her own career transition."
– Anitra, Chicago, IL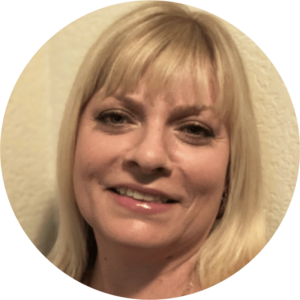 Education and Training
Certified Professional Coach (CPC) certified through the World Coach Institute, an ICF accredited coaching certification program
Certified Executive Coach (CEC) certified through the World Coach Institute—an International Coaching Federation approved coach training school.
Certificate in Leadership, Regis University
Talent Optimization Consultant Certification, The Predictive Index
Bachelor's degree in Communication from Regis University
Charlotte Pineda
Certified Career Coach
Charlotte brings over ten years of leadership experience as a business owner, resume writer, and career coach. This background, coupled with her recent HR and Executive experience gives her a unique perspective—she knows what employers are looking for in a leader.
Charlotte is committed to the servant leadership philosophy and believes a leader's success is measured by how many leaders they develop–not just the number of followers they have. She brings this commitment and experience to her coaching and takes a holistic approach with clients. She's not your quick fix person. Working with Charlotte requires commitment and an openness to pushing outside of your comfort zone.
Charlotte has a bachelor's in Communication from Regis University and is currently earning her master's in Industrial/Organizational Psychology with a specialization in Coaching and Consulting from Touro University. She's a Certified Professional (CPC) and Executive (CEC) Coach from World Coach Institute—an International Coaching Federation approved coach training school.
Charlotte has led workshops on StrengthsFinder for work teams and believes strongly in building upon people's strengths rather than getting bogged down by so-called weaknesses. Charlotte believes our so- called weaknesses are actually often our superpowers incognito.
If you're feeling stuck or overwhelmed, Charlotte can help you gain perspective and set realistic boundaries so you can get ahead and stay ahead in your life and career.
Fun Facts About Charlotte
Charlotte enjoys public speaking and considers it a hobby—not work.
She loves the spunk and independent nature of Jack Russell Terriers. Often misunderstood and hard to keep up with, unfortunately many end up in shelters so she and her husband rescued one a few years back.
When she's not coaching, you'll likely find her reading or going for long drives with her husband.
"Wow! What a journey! I love the look and feel of my new resume. I received 2 hits within 15 minutes of posting my resume! Thank you soooooo much for helping me to land the job of my dreams."
– D. Bentley, Harker Heights, TX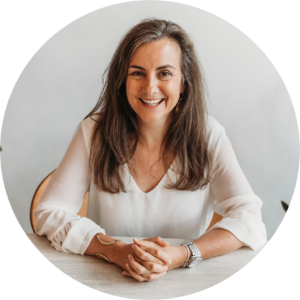 Education and Training
Certified Coach, Coaches Training Institute
BS Communications, Vanderbilt University
MA Communications, University of Illinois at Chicago
Member, International Coach Federation
2009 & 2007 Board Member, Georgia Coaches Association
Trained in EFT: the Emotional Freedom Technique
Completed The Inside Team Intensive: Coach training for advanced coaches, The Coaches Studio
Certified Career Coach, Author and Speaker
Scholarship to National Training Labs "Experiential Education" seminar
Hallie Crawford
Certified Career Coach & Founder
Finding the right job can be exciting, and sometimes very exasperating as well. Hallie Crawford knows because she's "been there, done that."
Hallie was lost in her career and jumped around from one job to another in a variety of fields, trying to find something that satisfied her. She knows her parents worried, and other people kept asking what she wanted to do, but Hallie couldn't answer them because she didn't know. 
As she moved from job to job, Hallie felt like all she did was identify what she didn't what to do instead of what she did want. She recalls it was all very frustrating. 
However, somewhere along the way, it dawned on Hallie that she probably wasn't the only one trying to find a fulfilling career. Others were undoubtedly experiencing the same thing. That's when it hit her! Hallie knew what she wanted to do! Hallie wanted to help others avoid the struggle she was going through, especially young adults who were going through a career transition. She wanted to become a Career Coach. 
It took a few years, but Hallie finally became a certified coach through the Coaches Training Institute, and she loves it! Hallie found her passion. 
In 2002, Hallie established Create Your Career Path and since then, her practice has grown by leaps and bounds. This validated what she knew all along – that others were seeking to find that ideal job, that perfect career, that rewarding profession. 
Hallie lives in Atlanta, Georgia, with her son Vaughn. When she's not helping clients in their career search, she's out horseback riding or traveling.
"I've developed not only professionally, but also personally. I've learned more about myself during this process than I even dreamed possible. Your unique process and rather ingenious way of allowing someone to view themselves and their own ideas helped me tremendously. I feel so much better prepared to make my career choices; not only am I confident in my decisions, but they are genuinely what I want–it's like my subconscious mind and my heart were both tapped into!"
– Andrea E., Dallas, TX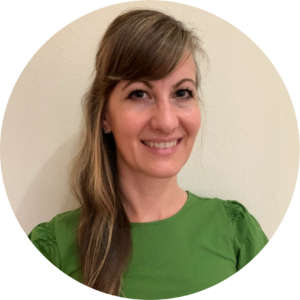 Fun Facts About Emma
Her favorite place to be is by the ocean.

Emma learned how to read when she was four and has enjoyed reading ever since.

She loves languages. She has studied a wide range of languages including French, Russian, and American Sign Language. She is fluent in Spanish and Haitian Creole.

Emma is originally from Southwestern Michigan and currently lives with her husband Javier in the Dominican Republic.
Emma Fernandez
Project & Content Manager
Emma has over 10 years of experience in management. With a background in business and financial management, she is a skilled and diligent professional whose attention to detail allows her to provide the best service possible to her team and customers. She is flexible and knowledgeable in a variety of departments including data entry, bookkeeping, research and human resources. She is able to adapt seamlessly to constantly evolving processes and technologies.
Emma oversees and edits the content for CreateYourCareerPath.com blogs, articles, and products.
She coordinates our alumni events for universities, including webinars and in-person workshops. She also manages administrative and marketing tasks for customers and prospects. Emma adeptly works with the media managing our media appearances. Emma works remotely, which means she has proven her prompt communication skills and ability to follow through to ensure the job gets done – no matter her location.