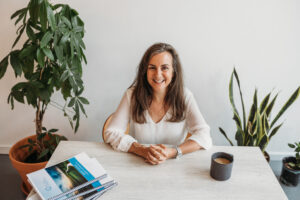 We provide you with an experienced, highly qualified certified career coach who will work with you in a way that best meets your needs and goals. The process is tailored to you.
Whether your focus is on determining your next career steps, long-term career planning, career success coaching, or conducting a job search, you will have as much access as you need to one of our expert career consultants, our trademarked career resources, and our network of professionals for networking. Our coaching is hands-on and in-depth to ensure you achieve your goals. 
We guarantee you will be happy with the services you receive and do whatever it takes to make sure you are satisfied with the support we provide. This is why for over 25 years we have had a 95% satisfaction rating from our clients.
Here are some of the most frequently asked questions that our clients have as they consider working with us…
How does career coaching work?
Our process is a hybrid of coaching and consulting. As consultants we are here to give you specific, tangible advice, we have tried and tested tools, and we provide you with exercises and resources to achieve your goals. As coaches we are here to ask you the right, in depth questions to help you identify the right goals for you and the best way to achieve those goals. Some of our clients call us "career therapists"  because we advise but ask great questions, in just the right balance. You can learn more about how a career coach can help you here. 
Why can't I figure this out myself?
Because most people don't consider every single thing they need to take into account to identify their next career steps, make a smooth transition and conduct an effective job search. We provide those resources to organize your thinking and provide clarity about what you need to do next. Plus, having support and advice helps you not just define the right goals but enables you to achieve your goals faster. One of our clients put it best: "You may be able to get part of the way on your own, but what good is finishing part of a marathon? You need to have a coach to get all the way and finish."
Do you have references I can speak with?
Absolutely. We have references who would be happy to speak with you. Email us for more information (admin@createyourcareerpath.com). *And feel free to view our testimonials on LinkedIn here.
What is your success rate?
We track our success rate by asking our completed clients if they got what they wanted out of their coaching. 95% of those people say yes so we are very confident in our services and know our tried and tested methodologies work.
How long does it take?
Typically, the process takes around four months but it depends on your goals, situation and the coaching package that works best for you. Our process is holistic and comprehensive: We coach you as a person, we don't drag you through a process, and we help you define your career goals from the inside out. We set you up for long-term career success, we don't provide a quick fix. The bottom line is: we are not a "drive-through" service. We ask people to realize that to truly be effective, this process takes time and commitment.
What results should I expect?
For career direction – You will know your direction and how to get there.
For job search – You will have a professionally written resume with a 6-step job search strategy tailored to your needs.
For work performance – You will receive a 5-step strategy to enhance your work performance within the next 90 days.
Do you coach over the phone or in person?
How much does career coaching cost?