Using our extensive expertise from over 20 years of experience helping professionals, we have carefully developed a collection of career coaching packages and products designed to meet your specific needs, goals and budget. Our programs are tried and tested with a 98% satisfaction rating.
We enable you to create pathways to success and fulfillment professionally by providing you with:
Personalized self-assessment and discovery to understand your strengths, your values, what career path and goals would be most rewarding and successful for you, and your brand
Development of clear career direction and goals and a Strategic Career Plan to achieve those goals
Development of the skills, tools and confidence to execute the plan including enhanced communication skills, improved management of time and resources, emotional intelligence for personal effectiveness identifying strengths and areas for improvement, the ability to communicate your vision, mission, and brand
The tools to measure and track your progress against your long-term Strategic Career Plan via our Roadside Assistance Program
We offer individual career coaching beginning with a one session per month package, expanding to two to three coaching sessions per month, supporting materials and tools, and unlimited access to your certified career coach between sessions. Coaching is conducted over the phone or virtually using video conferencing tools such as Zoom Meeting.
Throughout the process, you will work one-on-one with a certified coach or participate in a workshop that covers a range of topics including:
Career direction
Professional resume development
Work performance
Job search strategy
Compare our packages side-by-side to determine which one is right for you
What to Expect from a Career Coach
What comes to your mind when you think of a career coach? If you think it's  someone to turn to as a last resort, for college grads who are confused about their future, or for those who have extra money to spend, please know this is not the case!
Everyone wants to succeed in their professional and personal life, however they define that success. But for our personal life most of us have friends or family to confide in when we need help or encouragement. In the professional arena, many times we may not feel we have the confidential, expert support we need during difficult times.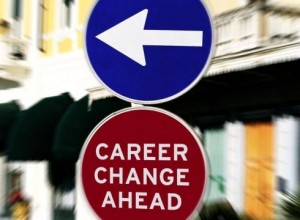 Achieving professional goals or making any kind of career change can be difficult, overwhelming, and stressful for anyone. We understand that. In these times we need a support system. According to businessman Vivek Wadhwa, "One key to achieving success is to assemble a strong and stable management team." When it comes to your career management, having a professional career coach at your side can be a critical element to your management team.
Working with a career coach can make the difference between achieving your career goals or falling short of them. 
There are three basic areas that a career coach can assist you with to achieve your goals:
A career coach can help you identify your ideal career and understand what the right career fit is for you long term, so you are no longer job hopping and wondering what the right fit is.
But before hiring just any career coach, ask yourself what your career direction is currently. What do you want it to be? Do you want to work in the same industry, or work in a different capacity, or do you like what you do but maybe just in a different place? Although career coaches can help you better get to know yourself, it's good to have a general idea of where you would like to see yourself in the future. This will also help you to identify if the coach you are interested in hiring will pick up on your direction and decide if they have the knowledge and experience to get you where you want to be.
Career coaches can enable you to become a top performer through education, accountability and guidance on change management, time management, building confidence, becoming a better manager, and much more.
Again, try to identify what areas of your current job you could improve on. If nothing comes to mind, ask your boss to schedule an employee review, or ask a trusted fellow employee. These areas of work performance are critical to job success and many of us aren't as great in these areas as we would like to be.
A career coach can help you improve your job search by writing your resume, cover letter and LinkedIn profile.
They also support you in your search by improving your interview skills and your ability to network effectively, enhancing your elevator pitch, teaching you how to brand yourself, and building your confidence. Yes, a career coach can really help you be successful in your industry. Have you been struggling with your resume, setting up your LinkedIn profile, or getting to the next level of your career? Once you've identified which area(s) you need assistance with, it's critical to choose the right career coach for you. Why is it so important to choose a career coach wisely? Just like hiring any other kind of consultant or advisor, you want to find someone who fits your needs, your goals, and your personality type.
How to Choose A Career Coach
To ensure you find the right kind of coach for you, follow these steps:
Although some career coaches stick to general coaching, many are trained to provide assistance with specific industries or career needs.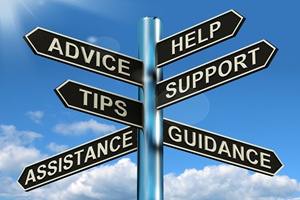 Research the benefits of both types of coaches. Decide if you need a career coach that works specifically with your industry, or if a general career coach would meet your needs. Remember that you don't necessarily have to choose a coach that lives in your area, since many coaches hold their sessions over the phone. This gives you the freedom to pick coaches from anywhere that meet your needs and your budget. It is also important to find out their success rate.
For example, here at Create Your Career Path, we have a 98% success rate. Do they survey their clients and what are the results? Find out their background and expertise. Who do they typically work with? Male/female, what age group or what phase in their career? What experience and training do they have, and what training do they provide to their team? If they have a team of coaches, read each person's background to identify who might be the best fit for you. What is their process to help you achieve your goals? Do they have supporting materials? How many years have they been coaching?
Action tip: As you research, you will no doubt find a wide range of career coaches. Narrow it down and create a list of three of your top coaches based on your personal needs.
TALK TO OTHERS WHO HAVE USED CAREER COACHES
You may be surprised to find that other colleagues have used or are using career coaches.
Ask them for their recommendations. Many times this can be more effective than basing your decision off of what you read online.
Having a career coach is a very personal process, as in sharing your goals and dreams personal.
So it is important for you to make sure you feel comfortable with your coach. Visit their LinkedIn pages and see if they have written any articles or books that are available online. Schedule a call with them to ensure you feel comfortable with their personality and style. Remember that you will be interviewing them for your needs, not the other way around.
Prepare for your call beforehand, writing down any questions or concerns you would like to discuss with them.
Ask them about their philosophy for coaching and how they approach their coaching process with a client. Find out their coaching style: what kind of coach are they, and what is their target market or ideal client? Make sure that you fit their description of an ideal client to ensure that they can give you the best results.
A career coach should provide you with several things:
PERSONALIZED SELF ASSESSMENT & DISCOVERY
Be honest with your potential coaches about what you are hoping to gain from this experience and ask them how they would personalize your experience.
Of course, on a first interview call they probably won't have too much personal information about you, but an experienced coach should be able to provide a generalized idea of how they would tailor their program to your needs.
DEVELOPMENT OF CLEAR DIRECTION & SPECIFIC PLAN
Ask your potential coach for a breakdown of their coaching plan; how they work with clients.
Ask them what specific tools they use to help their clients reach their goals. Have them explain their ideas for career opportunities in your industry.
DEVELOP SKILLS, TOOLS, & CONFIDENCE
To execute your plan, a career coach should help you develop skills, tools, and confidence including communication, management of time and resources, emotional intelligence for personal effectiveness, visioning, planning, identifying strengths and weaknesses, and understanding and communicating your vision, mission and brand.
Ask your potential coach for a few former success stories in this area. You could ask something like, "Could you tell me about a former client who struggled with her confidence and how you helped her to feel more successful?"
While you will want to interview your potential coach as much as possible, remember that you will be mainly responsible for the success of their program. Although a career coach can have a great plan and be very experienced, they can't do the work for you. You have to be prepared to invest the time into the exercises and assignments. Ask your potential coach how much time they would expect you to spend on their assignments per week. But remember, having a career coach is much more than just accountability. It is an investment in your most important asset- you!