We'd be happy to talk with your friend, partner or loved one about how we can assist them.
If you know someone who needs career direction or is unhappy in their job and wants to make a change we can help! We would be happy to speak with them in a complimentary consultation to find out if it's a fit to work with us, explain our options, and answer any questions they may have about our services. Complete the form below and we will contact them to set up a quick call. Plus, you receive a free gift as a thank you. We greatly appreciate referrals!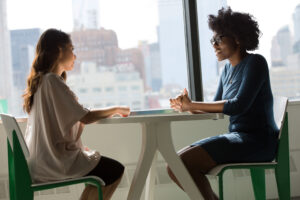 If your referral signs up for coaching with us, we'll send you a Starbucks Gift Card as a thank you!
"Coaching is the gift that keeps on giving, and it has for me throughout my career. It's amazing how many times I mention my positive coaching experience with Create Your Career Path to my friends and family members."  Eric Mangold, Hoboken, NJ
Complete the form below and we will contact your referral to set up a free consult with them: