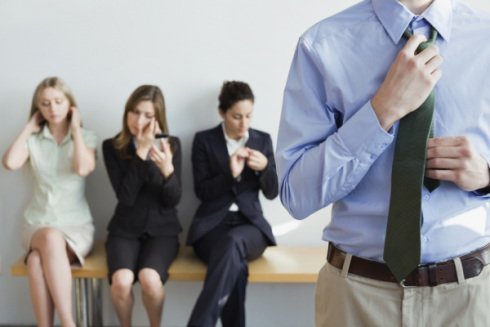 So you've landed the big interview, only to find out that you'll be interviewed for FIVE hours. You wonder, "Is this normal!?" The answer is yes, and you may sometimes be in for an entire day if the prospective employer deems it necessary.
Interviews which last for several hours are typically conducted by Fortune 500 and other progressive companies. For busy executives with packed schedules, it often makes the best sense to select a single day of interviewing and involve all parties. The company schedules blocks of time where each interviewer can ask the job candidate a series of questions pertaining to their particular role at the company. If this happens to you, know that the amount of time that your interview will be conducted for of course depends on the company.
Here are some career tips for surviving the 5-hour interview, and landing that job:
Be on the lookout for email updates leading up to the interview.
These days, email plays a huge part in most everything we do. That includes keeping in touch with the hiring manager who will be your temporary contact during the prospecting phase. First, be sure that this person's email address has been saved to your address book (and doesn't go into your spam folder) so you won't miss a correspondence. Second, make a mental note of their email address (it may come from a hiring company outside of the one you're applying with). Third, keep a watchful eye on your email inbox in case you are sent instructions, dates and times, schedules, driving directions, and other important information that may need your immediate attention. When the interview day finally comes, you want to make sure that nothing was overlooked in error.
Get your paperwork in order.
The same corporations which conduct such "marathon" interviews are also the ones which do meticulous background checks on their potential employees. Not only will you be asked for a resume, but you will likely be given a short stack of papers to fill out. You will be expected to reveal proof of identity and educational degrees/certification, background information, complete work history, and other pertinent details. Some companies prefer to assign you this task prior to the actual day of the interview, so you will have ample time to gather any necessary identification or documentation. While you're at it, double-check your resume for typos, and print several copies to hand out on the day of your interview. Bring along more than you think you need, just in case.
Do your career homework.
Extended job interviews with multiple people can be rigorous. On the plus side, if you feel nervous during the first interview, you've still got lots more people to speak to. That means several more chances to pull it together and make a great impression. For this reason, you should be asking yourself the "big picture" questions. Consider where you're headed in your career. What's important to you? How does your past experience fit with the current position you're applying for? What career path do you want to be on?
If it's the type of job where you'll be sharing portfolio samples, take some time to polish your presentation and update your files to reflect your best work. Do you have letters of recommendation or testimonials to share? If so, print them out on good quality paper and place those in your briefcase or portfolio as well. If you're certified in some areas of specialization, carry the proof along with you even if you were asked to fax or mail documentation ahead of time.
Brush up on your skills.
Many companies will ask you to take a test or work on a "sample" job as a means of gauging your abilities. Some even give you homework assignments to work out on your own time and mail back to them. It's a good idea to go back to the source and double-check your proficiencies. If you are certified in a certain skill, search online for a few proficiency tests you can take in advance. If you have reference books handy that are related to your trade or field of expertise, you may want to catch up on old material just to be on the safe side. Sometimes we get so "comfortable" in our jobs that we forget some of the less-used skills that we used to know!
Do a dress rehearsal.
When the day arrives, you'll want to look and come across as your most polished and most professional. You're going to be doing a lot of talking on the big day, so give the interview a test-run. Go online and research typical questions that employers in your field frequently ask. Print them out and have a friend or family member grill you on the material. Or, take turns playing Interviewer and Job Candidate. You can even take notes during your rehearsal interview, so that you can go back over the material later and know exactly what you plan to say. Remember – interview questions are often vague. If you're on your game, you'll find a way to work your best responses right into the framework of whatever they ask you. So do plan ahead!
Eat well on the big day.
When the morning of your long-awaited five-hour interview arrives, you'll probably be a bit frantic. However, don't forget to eat a hearty breakfast that includes a balance of protein and carbohydrates, to make sure your brain is functioning at peak performance. If you're the type who needs a little snack to keep going, bring along something nutritious, like trail mix, in your purse or briefcase with you. This way, you can refuel during breaks and be mentally prepared for whatever unexpected questions the interviewers may toss your way.
Plan for a little socializing!
Many corporations which arrange long interviews will invite you to have lunch with members of the team, compliments of the company. If your interviews are all scheduled for the morning, you may be feeling a bit spent by the time noon rolls around. But save up some energy to chat with people who already work there. This is a great opportunity to get the inside perspective (and while you're there, sample the cafeteria food). Don't forget to brush up on your current events so you'll have something to talk about with your lunch mates.
The best part about the five-hour corporate interview… the moment that Human Resources tells you it's over. Whew! You're in the clear. Don't forget to get the names of each person whom you spoke to during your interviews, so you can follow up with a personal, hand-written thank-you note. You'll be glad you made the extra effort… and it can't hurt your chances for landing the job, either. Good luck!
All the best for a rewarding and fulfilling career doing what you love!
Need help with your career?
Certified Career Coach Hallie Crawford is a career coach that specializes in helping professionals identify their ideal career path, navigate their transition and nurture their career. To schedule a complimentary consultation and find out more about Hallie visit http://www.createyourcareerpath.com.