Are you currently looking for a job? Job searching can be stressful and time-consuming. On average, it takes a job seeker five months to find a job. What steps can contribute to a faster and more successful job search?
Follow these three steps for a successful job search:
The first step is to update all of your job search materials, making sure that they are branded and represent you effectively. This includes materials like your cover letter, resume, LinkedIn profile, and email signature.
The next step is to find job opportunities that look appealing to you. This includes navigating online job boards and LinkedIn, identifying keywords that match your dream job description, and using your time productively when searching for and following up on job openings.
The third step to a successful job search is learning how to use your network strategically. Studies show that 85% of jobs are filled through networking, so this is an essential step for a successful job search. Your network includes your LinkedIn connections, your friends and family, your community connections, and your alumni association. Attend in-person or virtual networking events and follow up with new connections. Reach out to your network for insider information, informational interviews, and general support during your job search. We understand how important it is to find a job that is the right fit and quickly. When we work with our clients on their job search, we follow our Job Search Model. Our Job Search Model contains all of the elements that you need to navigate the job search process successfully and land your dream job.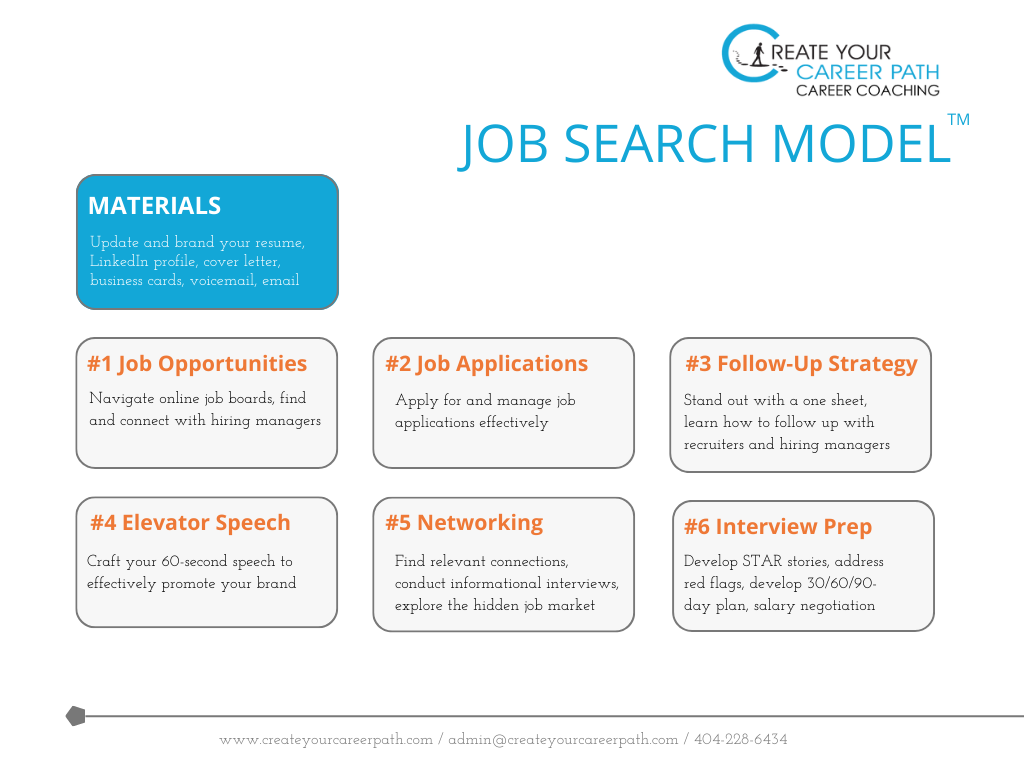 Need more help with your job search? Find out how we can help you using our Job Search Model. Schedule a free consult today.