With over 10,000 baby boomers retiring at age 65 daily, many look for the opportunity in a second career that allows them to scale back the amount of time they're spending in an otherwise satisfying job, do exciting new work or supplement their finances. In my coaching practice, I am finding three common career paths for those retiring from corporate America, smaller companies, family-owned businesses, the military or who have been downsized: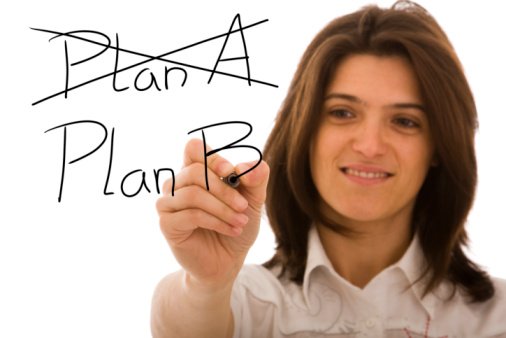 1. Career Recycler:
This is a person who enjoys what they are currently doing. They use their strengths every day and feel a sense of fulfillment. However, they might want to downscale the amount of time or work for someone else:
· Work fewer hours for current employer. Some employers are open to job share arrangements.
· Identify a different company to work for.
· Identify a non-profit that you are passionate about.
Be sure to update your resume and close any transferrable skill gaps necessary. One of my clients is not happy with her current employer – a misalignment of values and dissatisfaction with the leadership team. However, she loves the tasks she performs. This is a clear indication that a different company or non-profit is the best path for her.
2. Career Changer:
To change careers (wholesale change) takes time and often more education. Many of my clients who select this choice are not fulfilled in their current job. By enlisting help through career coaching, they are able to gain clarity of purpose and understand their strengths so they can identify a new career journey. They are willing to spend the time and money to get the degree or certification the career requires.
One of my clients is a manager at a large home improvement store. Through our career coaching, she realized that she wanted to be a social worker. She already had a Bachelor's degree. But, now she would have to get a Masters in Social Work. She decided to keep her day job and attend school at night for 2 years. Going to school nights and weekends while working is not easy, but possible. It actually made her job more tolerable knowing that she had a two year goal she was working towards.
3. Career Maker:
This is a person who finds ways to turn a lifelong interest into a new career. Often times, that takes the path of Entrepreneurship. Learning how to become a business owner is a steep learning curve if you been sheltered by a steady company paycheck. A great way to determine if you have what it takes to be an entrepreneur is to take this quick quiz.
So many retirees have a strong belief that they never want to work for anyone again. That motivation leads to going into your own business. Several options exist:
· Buy an existing business though a broker.
· Buy a franchise.
· Start your own business. A free resource is http://www.score.org. It can assist you with the preparation of a business plan and to guide you every step of the way with solid business advice.
Any of these three paths can lead you to a more fulfilling and enjoyable career. Be sure to do the soul-searching first (preferably with a coach), set financial goals for your encore career, and conduct your research to ensure you are making the right choice.
We hope this is helpful to you! Katie Weiser, Career Coach at HallieCrawford.com.