To ensure you find the right coach, follow these steps: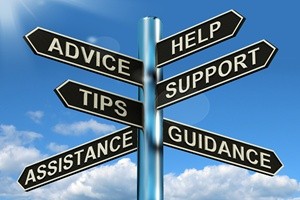 Although some career coaches stick to general coaching, many are trained to provide assistance with specific industries or career needs.
Research the benefits of both types of coaches. Decide if you need a career coach that works specifically with your industry, or if a general career coach would meet your needs. Remember that you don't necessarily have to choose a coach that lives in your area, since many coaches hold their sessions over the phone. This gives you the freedom to pick coaches from anywhere that meet your needs and your budget. It is also important to find out their success rate. For example, here at Create Your Career Path, we have a 98% success rate. Do they survey their clients and what are the results? Find out their background and expertise. Who do they typically work with? Male/female, what age group or what phase in their career. What experience and training do they have, what training do they provide to their team? If they have a team of coaches, read each person's background to identify who might be the best fit for you. What is their process to help you achieve your goals? Do they have supporting materials? How many years have they been coaching?
Action tip: As you research you will no doubt find a wide range of career coaches. Narrow it down and create a list of three of your top coaches based on your personal needs.
TALK TO OTHERS WHO HAVE USED CAREER COACHES
You may be surprised to find that other colleagues have used or are using career coaches.
Ask them for their recommendations. Many times this can be more effective than basing your decision off of what you read online.
Having a career coach is a very personal process, as in sharing your goals and dreams personal.
So it is important for you to make sure you feel comfortable with your coach. Visit their LinkedIn pages, and see if they have written any articles or books that are available online. Schedule a call with them to ensure you feel comfortable with their personality and style. Remember that you will be interviewing them for your needs, not the other way around.
Prepare for your call beforehand, writing down any questions or concerns you would like to discuss with them.
Ask them their philosophy for coaching and how they approach their coaching process with a client. Find out their coaching style: what kind of coach are they, what is their target market or ideal client? Make sure that you fit their description of an ideal client to make sure that they can give you the best results.
A career coach should provide you with several things:
PERSONALIZED SELF ASSESSMENT & DISCOVERY
Be honest with your potential coaches about what you are hoping to gain from this experience and ask them how they would personalize your experience.
Of course, on a first interview call, they probably won't have too much personal information about you, but an experienced coach should be able to provide a generalized idea of how they would tailor their program to your needs.
DEVELOPMENT OF CLEAR DIRECTION & SPECIFIC PLAN
Ask your potential coach for a breakdown of their coaching plan, how they work with clients.
Ask them what specific tools they use to help their clients reach their goals. Have them explain their ideas for career opportunities in your industry.
DEVELOP SKILLS, TOOLS & CONFIDENCE
To execute your plan, a career coach should help you develop skills, tools, and confidence.
This includes things such as communication, management of time and resources, emotional intelligence for personal effectiveness, visioning, planning, identifying strengths and weaknesses, and understanding and communicating your vision, mission and brand.
Ask your potential coach for a few former success stories in this area. You could ask something like, "Could you tell me about a former client who struggled with her confidence and how you helped her to feel more successful?"
While you will want to interview your potential coach as much as possible, remember that you will be mainly responsible for the success of their program. Although a career coach can have a great plan and be very experienced, they can't do the work for you. You have to be prepared to invest the time into the exercises and assignments. Ask your potential coach how much time they would expect you to spend on their assignments per week. But remember, having a career coach is much more than just accountability. It is an investment in your most important asset- you!