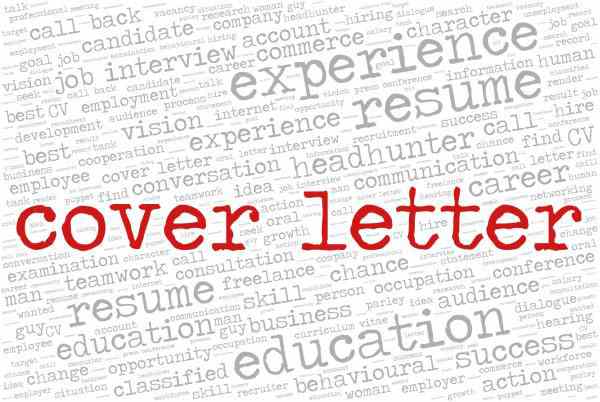 Too many times I see cover letters written by people that are a full page to a page and a half in length. What those people fail to realize is that an employer, with hundreds of resumes to review, will take one look at that cover letter and put it aside. Their thoughts are, "If this person cannot better summarize the skills and experience they bring to this position within half a page, then … Next!"
Another mistake many people make on their cover letter is to reiterate the information that is on their resume. This too is a mistake. If you fall into either of these categories, here is some sound advice to help you.
1 – First and foremost, your cover letter goes along with your resume, so your cover letter should align with the format, font type, style, and have the same header used by the resume. This ensures that both documents are consistent in presentation and layout.
2 – Make sure your cover letter follows a business letter format. This means including not only the date, but the company name, address, and the position you are seeking. Address the person who will be reading the letter and conclude with a formal ending. Example:
Month xx, 2016
Firstname Lastname, Title
Company Name
Company Address1
Company Address 2
Re: Position Title and/or Position ID#
Dear Mr. Lastname: or Ms. Lastname: or Hiring Professional:
Introduction
Body
Conclusion
Sincerely,
Your Name
3 – Your resume is very fact-based and therefore it is difficult to let your personality shine through. However your cover letter can be the perfect place to highlight some of specific traits that would be beneficial to the position of interest. For instance, a salesperson with applicable industry experience might want the potential employer to know that they are proactive and a go-getter, so they may start their cover letter with:
Looking for someone to jump right in, take the reigns, and grow your client portfolio? Then look no further, I bring 10 years of industry experience and offer a dedicated network of clients that I can immediately tap into to expand your territory and build a pipeline of business.
4 – If you are moving, looking to relocate, making a career change, or have some experience that cannot be addressed in the resume, but is important, then the cover letter would be the place to address these. Let the reader know the reason for the change but at the same time indicating the benefits of your bring to the position
5 – Instead of repeating word-for-word information from your resume into your cover letter, further summarize the information to address specific skills or experience required in the job description.
6 – Make sure to end your cover letter with intention to follow up, and follow through! It is this personal next step that can mean the difference between you getting the opportunity versus another candidate.
As always, we are here and happy to help with our Resume & Cover Letter Writing and Linkedin Consulting services.
Thank you to our resume expert, Jasmine Marchong, for this article and the resume tips.